Top Professional Auto Trimming Experts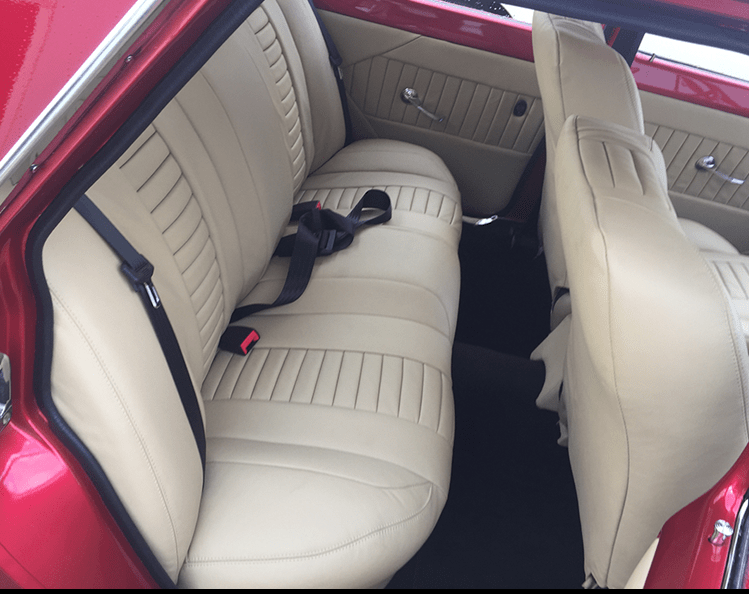 In Australia, we are one of the known installers of automobile leather interiors, seats, lumbar support, automated side steps, and waterproof seat covers, among other products. Art Trim Australia has been a trusted supplier to the automobile industry for more than a decade. As a result, the company Art Trim Australia was formed with the aim of addressing the many difficulties posed by automobile manufacturers, franchised dealerships, and luxury car suppliers. Since then, we have maintained a position of leadership in the industry by showing continuous innovation in the design, manufacturing, supply chain management, and installation of automobile trimmers and interior components.
The company has expanded to provide other services such as motor trimming and many other accessories. We have seen a steady increase in the number of clients we serve, which now includes some of the biggest car manufacturers brands, franchised dealerships, and members of the public who will all accept nothing less than the absolute best in modern custom design. We take immense pleasure in our wide line of high-quality goods, which are the result of our excellent cooperation, creative enthusiasm, and meticulous handcrafting techniques.
Upholstery and Motor Trimming Specialist in Sydney
Top Professional Auto Trimming Experts
Providing our motor trimming services in and around Sydney, Sutherland Shire, and the Menai area gives us immense pleasure. Because of our commitment to providing great customer service, we can offer you with the best quality motor trimming service. Our car seat repair technicians are experts in the trimming of leather, vinyl, and fabric vehicle interiors. We are your one-stop shop for expert vehicle interior trimming services in the greater Philadelphia area.
Our highly trained staff will completely restore the inside of your vehicle to factory specifications. We match leathers, textiles, and other varied materials from a broad variety of colors, trim styles, and stitching options to provide a professional finish in any situation. Seats, dashboards, door cards, cigarette burns, carpets, and a variety of other items are repaired by us.
Why should you choose us?
We are a specialist in a broad variety of motor trimming services, so if your vehicle works well but the inside is old or damaged, go no further than Art Trim Australia for help.
We are pleased to provide our motor trimming services to you. Because of our commitment to providing great customer service, we can offer you with the finest quality vehicle trimming services.
We can restore the inside of your automobile to its pre-accident condition, saving you the time and effort of selling your car and purchasing a new vehicle.
Our rates are the most competitive on the market while maintaining the greatest level of quality, and we can ensure that clients will get prompt and professional results.
Our motor trimming and seat repair processes are unrivalled in terms of quality, and we promise complete customer pleasure to all our clients who choose to work with us.
We provide the finest customer service through phone and email, and we are available at any time.
Contact us at 0421-929-235 or Iconinfo@arttrim.com.au if you need assistance regarding our motor trimming service in Sydney or would like to get a free quote.
Damo Bell
10/10 for customer service and the end result!
Highly recommended
Damo Bell
Lindsay Patterson
Shane at Art Trim did a terrific job of re-upholstering my Land Cruiser front seats and at a great price, certainly beats replacing the seats.
Lindsay Patterson
Art Trim Upholstery Sydney
If your in need of motor trimming or upholstery visit Art Trim, we take on all jobs big and small. Feel free to contact us for a free quote
Art Trim Upholstery Sydney
Anneke Kelly
Fabulous finish on goods and fast turn around time – thanks Art.
Anneke Kelly
Hayden Kendrick
The team at art trim went above and beyond to supply and install me a tonneau cover for my truck after a close call from being fined for no cover
The team there were so professional and accommodating to fit me in to save me getting a fine for a uncovered load again
Thanks again
Hayden Kendrick
Scott Hansen
Refurbished door cards and trimmed my Kombi's doors & wall panels. Awesome job.
Thanks Shane, Dualcab next.
Scott Hansen
Leon Patterson
Re trimmed my steering wheel and fixed my roof lining. very impressed with how it turned out, looks good as new.
Leon Patterson
Ian Mathison
Have used art trim twice and his work is second to none. A pleasure to do business with. Ian M.
Ian Mathison
robert sutinen
Ford xc coupe seats new foam shaped heated seat pads fitted upholstered in leather awesome job thanks Shane
robert sutinen
Yogi Bee
Shane from art trim has done all the work on my boat including Bimini covers,clears and re upholstering the leather lounges, all of the work was outstanding and very reasonably priced.. I highly recommend art trim Australia for all upholstery and trimming needs..
Yogi Bee
Damian Rynett
Good locally run business specialising in all type of upholstery. Friendly staff. Fast service.
Damian Rynett
Brian Coleman
Recently visited for a quote on a job, result was at a good price. Finished product came out better than expected, now a regular client. Would recommend to anyone A+++
Brian Coleman