Get Complete Marine Trimming Services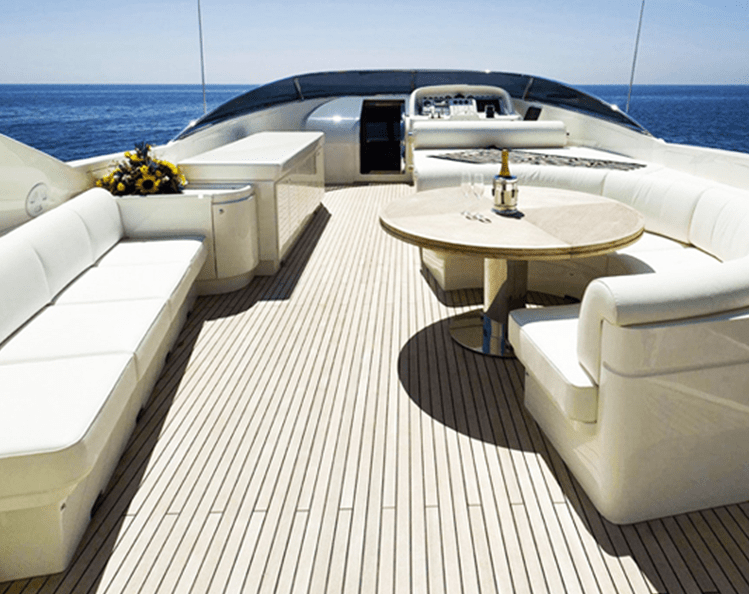 Is your vehicle in need of being redesigned or restored to its former glory? We can help. Talk to the experts at Art Trim Australia, we can help you with marine trimming services and configure your car both inside and outside. It is possible for us to design, cut, and install parts that are perfectly matched in terms of color and pattern, replacing the old pieces with new and brighter material. Our team also provides a comprehensive interior and exterior maintenance service, ensuring that your vehicle is spotlessly clean both inside and out! Aside from that, we may also do aesthetic and modest remodeling work to breathe new life into your ageing automobile.
The colors, styles, and patterns that we provide are suitable for almost any vehicle on the market. We offer anything from elegant antique designs to colorful and garish to sleek and modern: you name it, we've got it. Years of experience in marine trimming and design skills allow our team to color match and choose the perfect shade and style for your vehicle while trimming it to perfection.
Our team is very versatile and adaptable, and they can offer excellent marine trimming services to a broad variety of automobiles. We can design, cut, and install your car's graphics to make it a great reflection of your individuality. When you contact our staff, we will be happy to discuss our variety of marine trimming services.
Upholstery and Motor Trimming Specialist in Sydney
Get Complete Marine Trimming Services
Our experience in marine trimming has allowed us to source the best quality UV-stabilized material on the market. Boat upholstery in Australia has to withstand some of the harshest conditions in the world, the Australian UV rays as well as the salt from the water means you need to have high quality materials able to withstand the conditions they will be faced with, that's why we use only the best. We can make all-over storm covers to protect your trim while you're not using your boat, as well as Bimini's to protect you from the sun. We do marine seating, clears, daybeds, and all marine upholstery work. We will deliver the finest results possible and are at your service for any assistance with marine trimming in Sutherland Shire, Menai, Padstow, and allied areas.
"Delivering high-quality work on time" is what we pride ourselves on.
SOME OF OUR SERVICES INCLUDE
Sagging headlining repairs
Seat repairs
Door trim repairs
Full re-trims
Steering wheels
Carpets
Tonneau covers
Boat seat repairs
Boat re-trims
Bimini's and clears
Caravan upholstery
Canvas work- Canopy, covers
IMPORTANCE OF AUTOMOTIVE UPHOLSTERY
When talking about a car, car seats and the interior are one of the most crucial factors to consider in order to make your driving experience an experience. It's necessary to have your seats and trim look stunning while also being comfortable. Upholstery has the potential to change the look of your car from both the inside and from the outside.
We have a wide variety of excellent designs, and a vast variety of materials and leathers to choose from. Art Trim Australia can make any seat design and trim any car interior component. We are experts in motor trimming.
Art Trim Australia has always been a first choice for all motor and marine trimming services. We provide our customers with the highest quality foams and materials that go the distance and withstand the elements from all the damaging conditions. Are you planning any motor or marine trimming to give you that brand-new look for your car, boat, bike, or caravan in Sydney?
To set up a free consultation and quote for custom marine trimming services in Sydney, stop by or contact us at 0421-929-235.
Damo Bell
10/10 for customer service and the end result!
Highly recommended
Damo Bell
Lindsay Patterson
Shane at Art Trim did a terrific job of re-upholstering my Land Cruiser front seats and at a great price, certainly beats replacing the seats.
Lindsay Patterson
Art Trim Upholstery Sydney
If your in need of motor trimming or upholstery visit Art Trim, we take on all jobs big and small. Feel free to contact us for a free quote
Art Trim Upholstery Sydney
Anneke Kelly
Fabulous finish on goods and fast turn around time – thanks Art.
Anneke Kelly
Hayden Kendrick
The team at art trim went above and beyond to supply and install me a tonneau cover for my truck after a close call from being fined for no cover
The team there were so professional and accommodating to fit me in to save me getting a fine for a uncovered load again
Thanks again
Hayden Kendrick
Scott Hansen
Refurbished door cards and trimmed my Kombi's doors & wall panels. Awesome job.
Thanks Shane, Dualcab next.
Scott Hansen
Leon Patterson
Re trimmed my steering wheel and fixed my roof lining. very impressed with how it turned out, looks good as new.
Leon Patterson
Ian Mathison
Have used art trim twice and his work is second to none. A pleasure to do business with. Ian M.
Ian Mathison
robert sutinen
Ford xc coupe seats new foam shaped heated seat pads fitted upholstered in leather awesome job thanks Shane
robert sutinen
Yogi Bee
Shane from art trim has done all the work on my boat including Bimini covers,clears and re upholstering the leather lounges, all of the work was outstanding and very reasonably priced.. I highly recommend art trim Australia for all upholstery and trimming needs..
Yogi Bee
Damian Rynett
Good locally run business specialising in all type of upholstery. Friendly staff. Fast service.
Damian Rynett
Brian Coleman
Recently visited for a quote on a job, result was at a good price. Finished product came out better than expected, now a regular client. Would recommend to anyone A+++
Brian Coleman