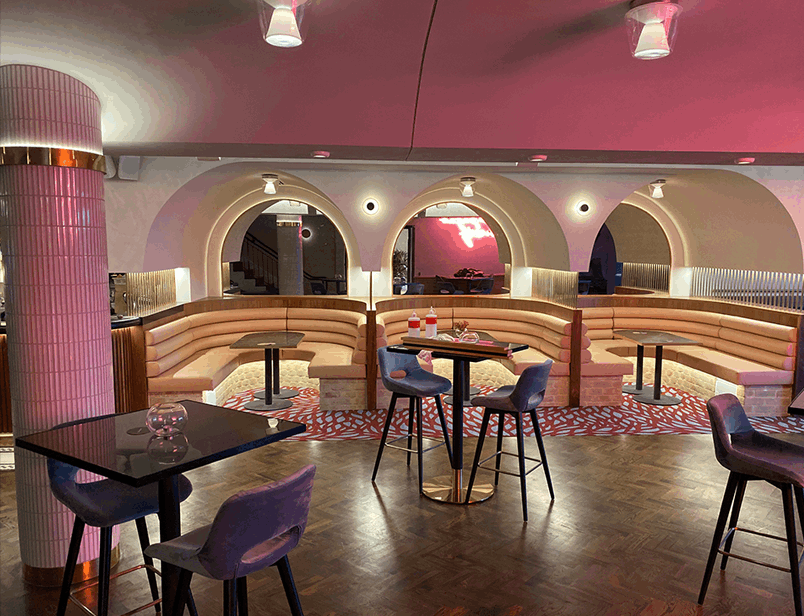 Art Trim Australia is set into two major divisions. Our commercial division specialise in Upholstery in pubs, clubs, hotels, restaurants and more. Our team of experts ensures focused attention to your commercial space to add a mood for your customers to want to return to your venue. We also strive to complete works in a timely manner with the least amount of disruption to your business as possible.
Our Motor Trimming division specialise in upholstery in cars, bikes and boats.
Our team consists of both motor trimmer and upholsterers who have many years of experience within the commercial upholstery, and motor trimming industries.
Our team of experts are friendly and approachable, so you can ask any of your queries without any hesitation and our team is happy to assist you before and throughout the completion of the project.
Our dedication to quality has been present since Art Trim was established and is reflected through every job and every employee.
Upholstery and Motor Trimming Specialist in Sydney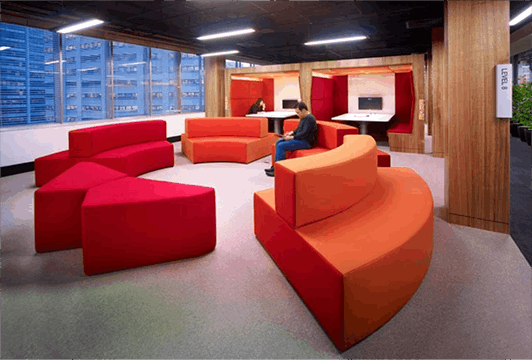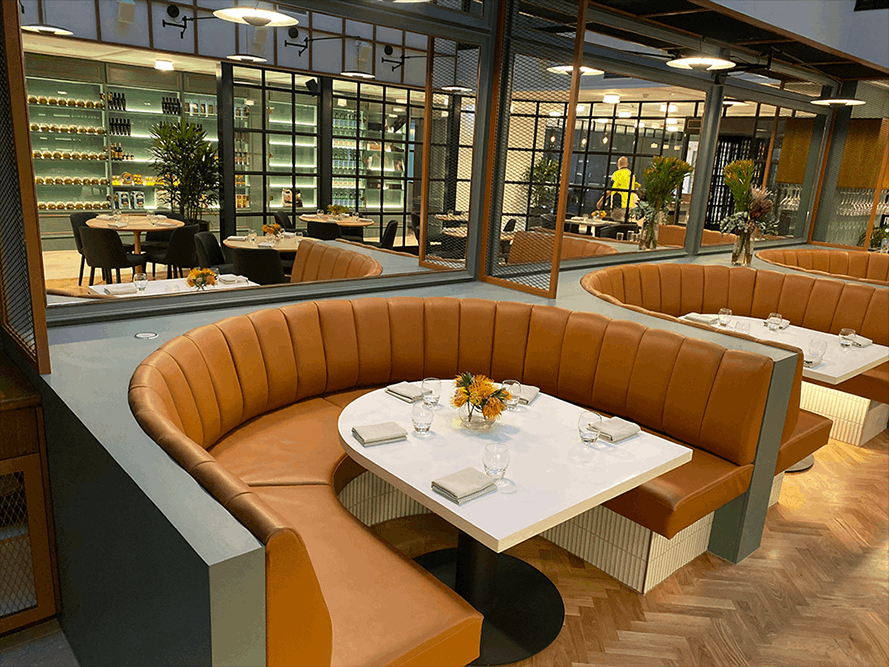 ART TRIM AUSTRALIA PTY LTD
Art Trim Australia is an Upholstery and Motor Trimming company Located in Kirrawee, Sydney.
We specialise in all areas including commercial & architectural upholstery, residential, automotive, marine, and all repairs.
What is Upholstery?
Upholstery is generally the design, workmanship and materials used for repairing or upgrading soft coverings for chairs, sofas, or a furniture piece. This can be fabric, leathers, vinyls, foams, padding, webbing, and springs. Quality materials ensure to give one a relaxing and comfortable experience with enhanced looks.
Our services are mainly divided into two sections – Commercial & Residential Upholstery and Motor and Marine Trimming Services. We offer a range of colours and styles to our customers to select from and always finish each project with care and on time.
Damo Bell
10/10 for customer service and the end result!
Highly recommended
Damo Bell
Lindsay Patterson
Shane at Art Trim did a terrific job of re-upholstering my Land Cruiser front seats and at a great price, certainly beats replacing the seats.
Lindsay Patterson
Art Trim Upholstery Sydney
If your in need of motor trimming or upholstery visit Art Trim, we take on all jobs big and small. Feel free to contact us for a free quote
Art Trim Upholstery Sydney
Anneke Kelly
Fabulous finish on goods and fast turn around time – thanks Art.
Anneke Kelly
Hayden Kendrick
The team at art trim went above and beyond to supply and install me a tonneau cover for my truck after a close call from being fined for no cover
The team there were so professional and accommodating to fit me in to save me getting a fine for a uncovered load again
Thanks again
Hayden Kendrick
Scott Hansen
Refurbished door cards and trimmed my Kombi's doors & wall panels. Awesome job.
Thanks Shane, Dualcab next.
Scott Hansen
Leon Patterson
Re trimmed my steering wheel and fixed my roof lining. very impressed with how it turned out, looks good as new.
Leon Patterson
Ian Mathison
Have used art trim twice and his work is second to none. A pleasure to do business with. Ian M.
Ian Mathison
robert sutinen
Ford xc coupe seats new foam shaped heated seat pads fitted upholstered in leather awesome job thanks Shane
robert sutinen
Yogi Bee
Shane from art trim has done all the work on my boat including Bimini covers,clears and re upholstering the leather lounges, all of the work was outstanding and very reasonably priced.. I highly recommend art trim Australia for all upholstery and trimming needs..
Yogi Bee
Damian Rynett
Good locally run business specialising in all type of upholstery. Friendly staff. Fast service.
Damian Rynett
Brian Coleman
Recently visited for a quote on a job, result was at a good price. Finished product came out better than expected, now a regular client. Would recommend to anyone A+++
Brian Coleman
Top-Notch Marine Trimming Services in Menai
Are you bored of your boat's appearance? Well, it might be the right time and right place to change the physique of your boat and give a new makeover of cushions, carpets, etc. Do not worry as Art Trim Australia is the perfect solution for you! Our experience in marine trimming is second to none where we have a high quality of UV stabilised material in Menai.
In harsh environments like Australia's, you need high-quality materials to combat the conditions where the content of saltwater and UV rays is high. We are the only ones who believe to manufacture sturdy materials that can be well suited to the environment. We are dealing with the manufacturing of storm covers, Bimini tops, marine seating, clears, daybeds, and other works.
Some of our services consist of:
Sagging headlining repairs
Seat repairs
Door trim repairs
Full re-trims
Steering wheels
Carpets
Tonneau covers
Boat seat repairs
Boat re-trims
Bimini and clears
Caravan upholstery
Canvas work- Canopy, covers
marine trimming experts
Choose Art Trim Australia - Choose Quality Service
Being in this field for over a decade, we are always passionate about our commitment and customer satisfaction. We are into the creation of carpet, interior cushions, wall paneling, boat covers, etc. Our marine trimming job can deliver an outstanding look to your boats. Our services are well known in Australia, especially in Menai. We welcome all our clients and promise them to provide quality work for their marine trimming job. To make your marine trimming job up to the mark, our experts are dedicated to customising the task as per the customer's need. We also provide free quotation service to our clients that too without any obligation hence you can trust us blindly as the quality service that we provide is quite affordable and budget friendly.
Moreover, we specialise in repairing or replacing marine trimming tasks. We have a wide variety of awesome designs and a huge variety of materials and leathers to choose from for trimming the marine task assigned to our experts. We highly recommend you choose our services as our experts perform their jobs efficiently and the prices charged to our clients are quite reasonable. Art Trim Australia's craftsmanship is second to none. Our high quality and honest hard work have driven our business to the next level.
Why opt for Art Trim Australia?
We are one of the renowned companies in motor and marine trimming jobs and our standards cannot be matched to our competitions. We try each possible duty and bring out perfect solutions.
Art Trim Australia Pty Ltd is engaged in all types of repairs or replacements to give a long-lasting effect to your marine trimming work
Irrespective of all the work related to marine trimming, we are the best in the game of trimming
We are always bound to succeed in each aspect whether it is skills, dedication, or devotion.
Worrying about the expenditure? Well, you must not worry at all when we are the perfect solution in providing marine trimming tasks at affordable rates
The moment we are assigned the task, we take no time in starting the work and getting the best results with a new and refreshing look to your boats
Contact Us - Art Trim Australia - Menai
From marine trimming to the upholstery jobs, we are renowned in Menai and have left many customers satisfied and smiling. You should have no hesitations in contacting us and asking the queries. We respond instantly and immaculately. Call us on 0421929235 or can email us at info@arttrim.com.au
Our Clients