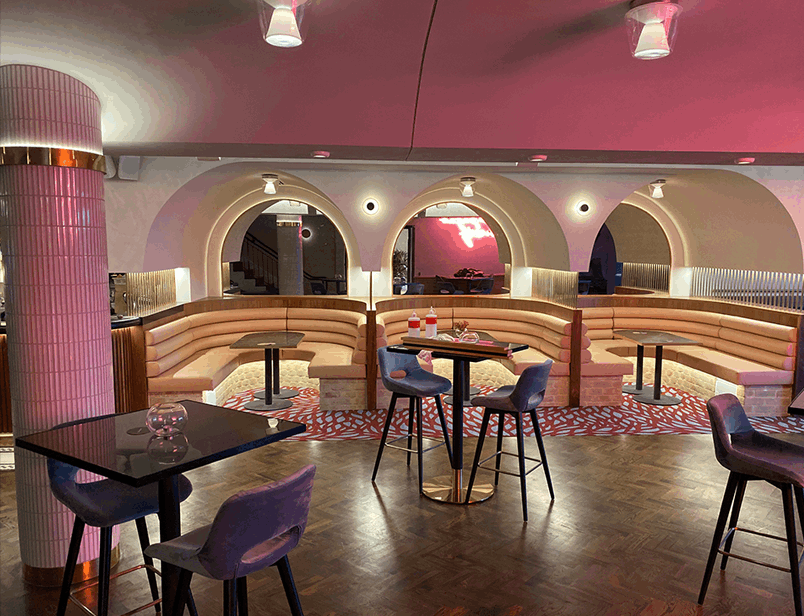 Art Trim Australia is set into two major divisions. Our commercial division specialise in Upholstery in pubs, clubs, hotels, restaurants and more. Our team of experts ensures focused attention to your commercial space to add a mood for your customers to want to return to your venue. We also strive to complete works in a timely manner with the least amount of disruption to your business as possible.
Our Motor Trimming division specialise in upholstery in cars, bikes and boats.
Our team consists of both motor trimmer and upholsterers who have many years of experience within the commercial upholstery, and motor trimming industries.
Our team of experts are friendly and approachable, so you can ask any of your queries without any hesitation and our team is happy to assist you before and throughout the completion of the project.
Our dedication to quality has been present since Art Trim was established and is reflected through every job and every employee.
Upholstery and Motor Trimming Specialist in Sydney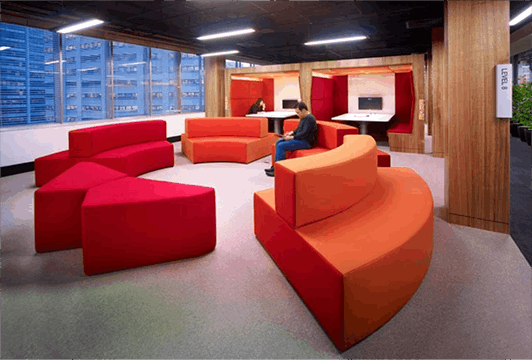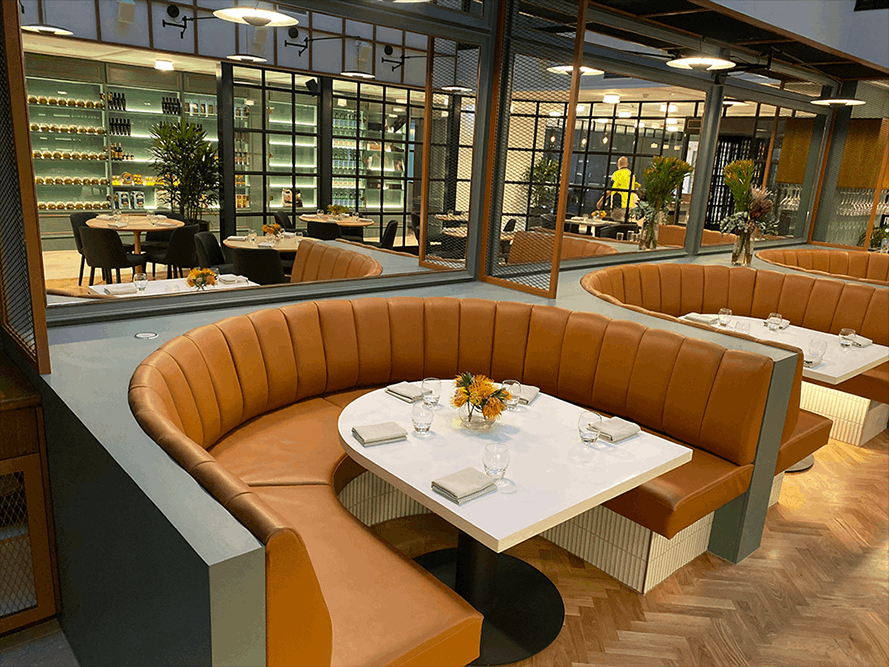 ART TRIM AUSTRALIA PTY LTD
Art Trim Australia Pty Ltd has been est since 2008 with a diverse team of both motor trimmers and upholsterers we can cover any job in both trades.
Our keen eye for detail has seen us excel in the commercial industry where tight deadlines and flawless jobs are a must.
Our quick response rate and the easy tendering process have seen us build up many strong relationships in the building industry.
Damo Bell
10/10 for customer service and the end result!
Highly recommended
Damo Bell
Lindsay Patterson
Shane at Art Trim did a terrific job of re-upholstering my Land Cruiser front seats and at a great price, certainly beats replacing the seats.
Lindsay Patterson
Art Trim Upholstery Sydney
If your in need of motor trimming or upholstery visit Art Trim, we take on all jobs big and small. Feel free to contact us for a free quote
Art Trim Upholstery Sydney
Anneke Kelly
Fabulous finish on goods and fast turn around time – thanks Art.
Anneke Kelly
Hayden Kendrick
The team at art trim went above and beyond to supply and install me a tonneau cover for my truck after a close call from being fined for no cover
The team there were so professional and accommodating to fit me in to save me getting a fine for a uncovered load again
Thanks again
Hayden Kendrick
Scott Hansen
Refurbished door cards and trimmed my Kombi's doors & wall panels. Awesome job.
Thanks Shane, Dualcab next.
Scott Hansen
Leon Patterson
Re trimmed my steering wheel and fixed my roof lining. very impressed with how it turned out, looks good as new.
Leon Patterson
Ian Mathison
Have used art trim twice and his work is second to none. A pleasure to do business with. Ian M.
Ian Mathison
robert sutinen
Ford xc coupe seats new foam shaped heated seat pads fitted upholstered in leather awesome job thanks Shane
robert sutinen
Yogi Bee
Shane from art trim has done all the work on my boat including Bimini covers,clears and re upholstering the leather lounges, all of the work was outstanding and very reasonably priced.. I highly recommend art trim Australia for all upholstery and trimming needs..
Yogi Bee
Damian Rynett
Good locally run business specialising in all type of upholstery. Friendly staff. Fast service.
Damian Rynett
Brian Coleman
Recently visited for a quote on a job, result was at a good price. Finished product came out better than expected, now a regular client. Would recommend to anyone A+++
Brian Coleman
CAR & AUTO UPHOLSTERY - ROOF LINING REPAIR IN SUTHERLAND SHINE
A car is a one-time investment for many people, that needs to be taken care of and maintained. Maintaining the interior of the car can be very rewarding as that is where you spend all your time whenever you hop into your car. The best way to keep your car interior looking at its best for you and any others that will be inside your car is to choose Art Trim for their car upholstery services. Art Trim Australia is your one-stop destination for car upholstery services in Sutherland Shire.
What is Auto upholstery?
Many people believe this myth that upholstery can only be associated with seats, however, auto upholstery includes all components of an automobile. The auto upholstery services include repairing, replacing and customising seats, headliners, interior carpets, door panel, vinyl roof tops, dashboards steering wheels, refurbishments and more.
What is car upholstery?
Car Upholstery includes services like recovering, reupholstering of seats, and trimming of any component in your cars interior. This type of upholstery services is assigned to experienced craftsmen who have knowledge and understanding across a broad variety of works, some of these works include: disassembly, patterning, sewing, design, foam moulding, fibreglassing, basic joinery and reinstallation. Art Trim Australia offers our customers best upholstery services including car roof lining repair, auto upholstery and more in Sutherland Shire.
car upholstery
WHAT IS CAR ROOF LINING REPAIR?
Well known as car headliners or headlining is a fabric used inside the roofs of the car. The primary reason for Car Roof Lining Repair is to enhance the car's interior, when a car gets old the headlining material will start to sag. This is a problem that is caused by the fabric linings foam backing starting to deteriorate. To repair this issue we remove the headlining/roof lining out of the car, remove the old fabric and clean off all the old deteriorated foam. We then prep the lining board, and glue a new lining fabric to the board before reinstalling. Although this seems like a lot of work it is very affordable.
auto upholstery
Reasons to transform your car upholstery
Adds comfort: the interior is where you will spend 100% of your time whilst travelling. Damaged or worn seats, falling roof linings, or general wear and tear can worsen the experience of driving in your car. A new and clean car interior will always make the driving experience the best it can be. This is why we recommend always keeping up the maintenance of your car upholstery.
Enhance the car's interior: Give yourself and your guest the best experience inside of your car interior. By choosing right seating finishes and colours, you can enhance the beauty of your car's interior instantly. You can change your car upholstery to various looks and colour schemes that resonates your style and personality or try to mix-match it to give it a unique look.
Increase the car value: Beautiful items are expensive. By giving your car a new look with Art Trim Australia's car upholstery services in Sutherland Shire, the sale price of your car automatically increases whenever you want to sell it to someone. Who would not want to buy a furnished beautiful car?
Give your car a luxury look: You can upgrade your car upholstery according to your preference. By upgrading your car upholstery, having a standout car interior will make your whole car standout. You can completely change the interior of your car to suit whatever look you are after.
With experience of over 10 years, Art Trim Australia is a leading name in the automotive, marine trimming industry. We pride ourselves on delivering high-quality work on time. Enhance the beauty of your car today by visiting our website to find the best car upholstery service.
Our Clients